Our People
Our people are very important to us, as is making certain we provide you with the best possible professional financial advice. Below is a short biography for each of our colleagues together with their contact telephone number. For further contact details please see our "Contact Us" page.
---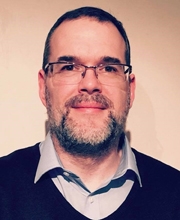 Jason Green, Director
Tel.
01440 821 062,
Mobile.
07917 715854,
Email.
jasongreen-rose.co.uk
Prior to specialising in financial planning, Jason built his experience over 10 years in blue chip management, mainly customer services, finance and project work. Specifically in financial advice he has worked within one of the largest international banks, a major life insurance company and in a financial advice and stock broking house and has been giving regulated financial advice for circa 18 years.

Former roles lead to his goal of setting up his own company, Green Rose Financial Services Ltd, which was formed in 2006. He has used his experience, skills and knowledge to create an offering to his clients that is founded in high-quality financial planning, advice, service and adding real value.

Jason maintains that the real enjoyment of his job is derived from spending time and nurturing relationships with his clients, something he considers a real privilege.

Jason and his lovely wife Sam, are kept on their toes by their two energetic young children, Jack and Kitty. When not at his desk, with clients or engaged in family time, Jason will be found either keeping fit often in the gym or enjoying time in the garden. Jason is Chair of Governors at his local school and is in his 7th year serving as a school governor.

He says, "In my job I am lucky; I am trusted to share in people's lives. Our results are usually easy to demonstrate, I believe this is why we have lost so few clients over the years and gained many, often by word of mouth. If we are right for you I hope one day we might work together."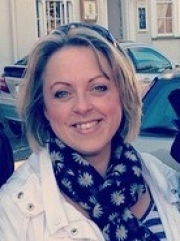 Sam Scarff, Personal Assistant to Jason Green
Tel.
01440 821 062,
Email.
sam.scarffgreen-rose.co.uk
Sam S (as she's known in the office with two Sams!) provides support to Jason in all client facing aspects of the business and additionally in some business admin areas. Her particular strength lies in refining and improving the administrative processes and procedures in order to ultimately deliver the best possible service to clients.

Joining the team in January 2011, Sam S brings broad, practical administrative experience, applied across a variety of companies and charitable organisations, including her own Admin Services business.

She has a professional, steady approach to her various tasks at Green Rose and her friendly manner and skills in communication make her a good office sounding-board.

When not in the Green Rose office, or immersed in the goings on of her young family, Sam S can be found working as a trustee of the village hall, or in her spare time, playing her piano.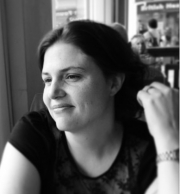 Samantha Green, Case Manager
Tel.
01440 821 062,
Email.
samgreen-rose.co.uk
Sam G is at the heart of all things case related and office management. She has worked alongside Jason since the company's inception where her role has evolved and expanded considerably through the years.

Sam G brings substantial experience and knowledge to the company, gained over many years in her roles supporting financial advisers in a large UK building society.

Her strengths include her ability to manage and process the company's considerable case load; in giving each client's case the detailed attention it requires with Jason; and in keeping clients updated and in touch with the process. She also manages much of the 'background administration and finance' required to keep the business running efficiently.

In between her role at Green Rose, and her occupation as mum of a young family, Sam G can be found in the garden, at the shops or participating in charity events. Other responsibilities permitting, she also volunteers time within the various village/community activities.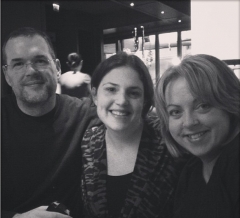 Jason and the Sams, The Green Rose Team
The working environment at Green Rose is supportive and industrious and there's always a laugh to be had both in and out of the office.

Jason and the Sams bring a host of experience to their roles, and good friendship to the team, which collectively is to the enormous benefit of the business. They are a cohesive team, with shared customer service values, and they invest their best energy into delivering excellent service to clients.

At times of stress with clients such as illness or even death, uniquely in our experience, Green Rose has two members of staff, Sam S and Jason, who are both trained in counselling skills, something which has proven very valuable in challenging times.

Jason, Sam G and Sam S are the key members of the Green Rose team, but equally important to mention are the outsourced partners who are vital to the running of the company and for the customer experience insisted upon. They are finance people, telephone covering staff, paraplanners (technical report writers), compliance services and more.....